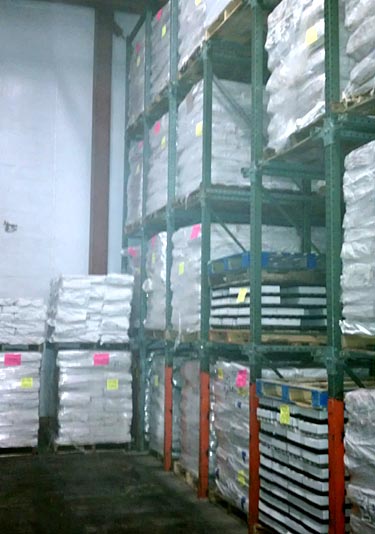 "Cold Storage"
Inclusive within our state-of-the-art facility are three large cold storage freezers. We are a Massachusetts licensed cold storage facility with a freezer capacity of over 5,000,000 pounds.
Whether you require short-term or long term storage, our experienced freezer department is superior at tracking every customer's inventory and storing it as necessary. With simple call-ahead scheduling and competitive pricing we can provide a timely and efficient cold storage solution.
Contact us today for more information!
© Tichon Seafood Corporation. All Rights Reserved.